AirVi Wine Accessories
Regular price
Sale price
$59.99
Unit price
per
Sale
Sold out
The brand new AirVi Vacuum Wine Saver is the perfect gift for any wine lover. One of the more frustrating experiences while preserving a bottle of wine is tasting a difference after you pull the cork for the second time. With the AirVi Automatic Vacuum Wine Saver, you can now be confident that your wine will be preserved longer and fresher without sacrificing taste. AirVi's innovative technology automatically senses when all oxygen has been removed from the bottle and a vacuum has been created, ensuring that your wine is to preserved longer. The result is the same great taste as when you originally opened the bottle. To use, simply put the vacuum sealer on the opening of the bottle, and it will take care of the rest. You will hear the motor kick on which is accompanied by a soft, 30 to 40 second hum and the light will turn blue. All oxygen has been removed when the light turns from blue to green and the motor slowly turns off and the hum dissipates. This AirVi innovation serves as an electric vacuum wine sealer that will work over 100 times before needing to change the batteries. This premium wine accessory is a great gift for any wine lover. Pair this with the other AirVi wine aerators, dispensers, openers, and other accessories for the perfect assortment.
Share
View full details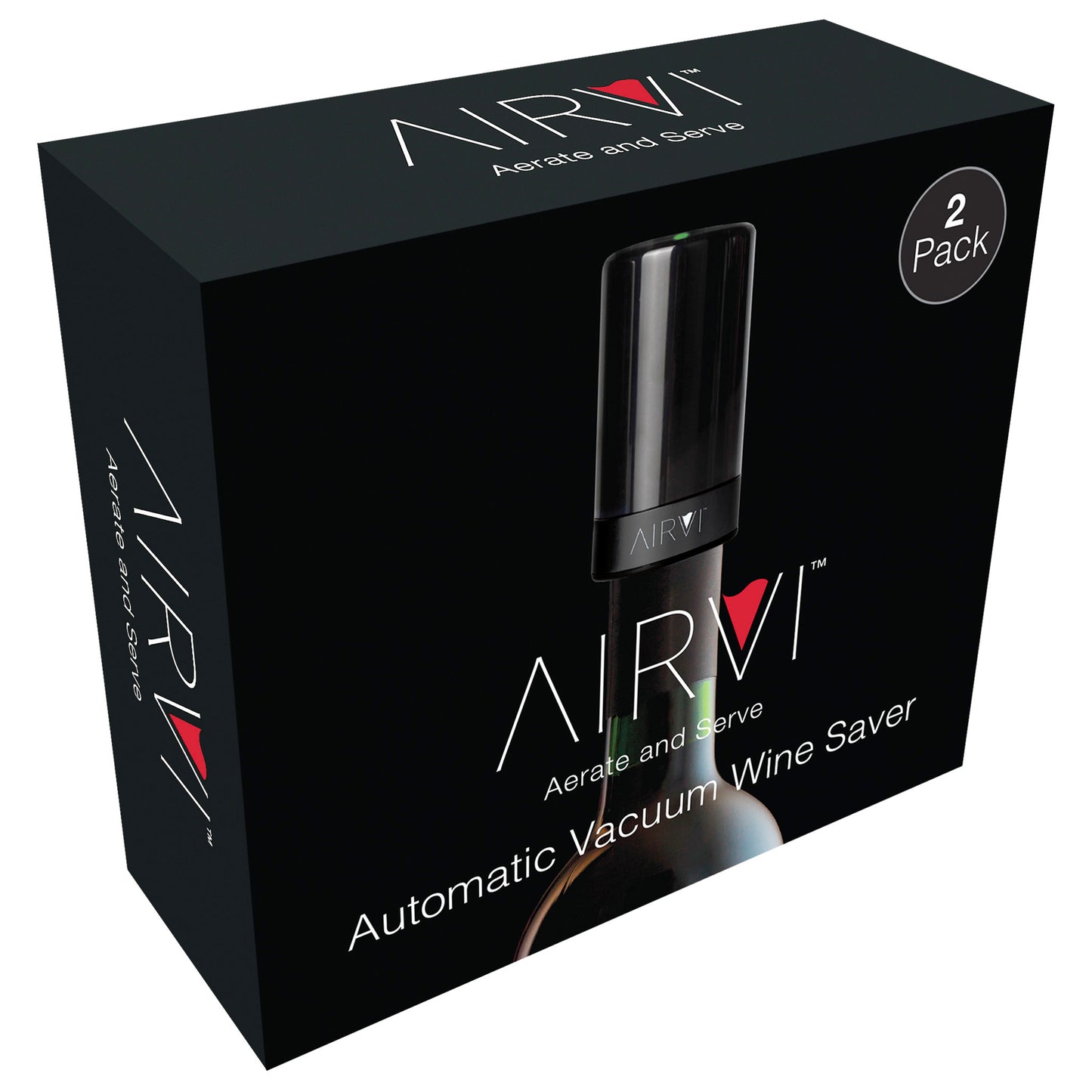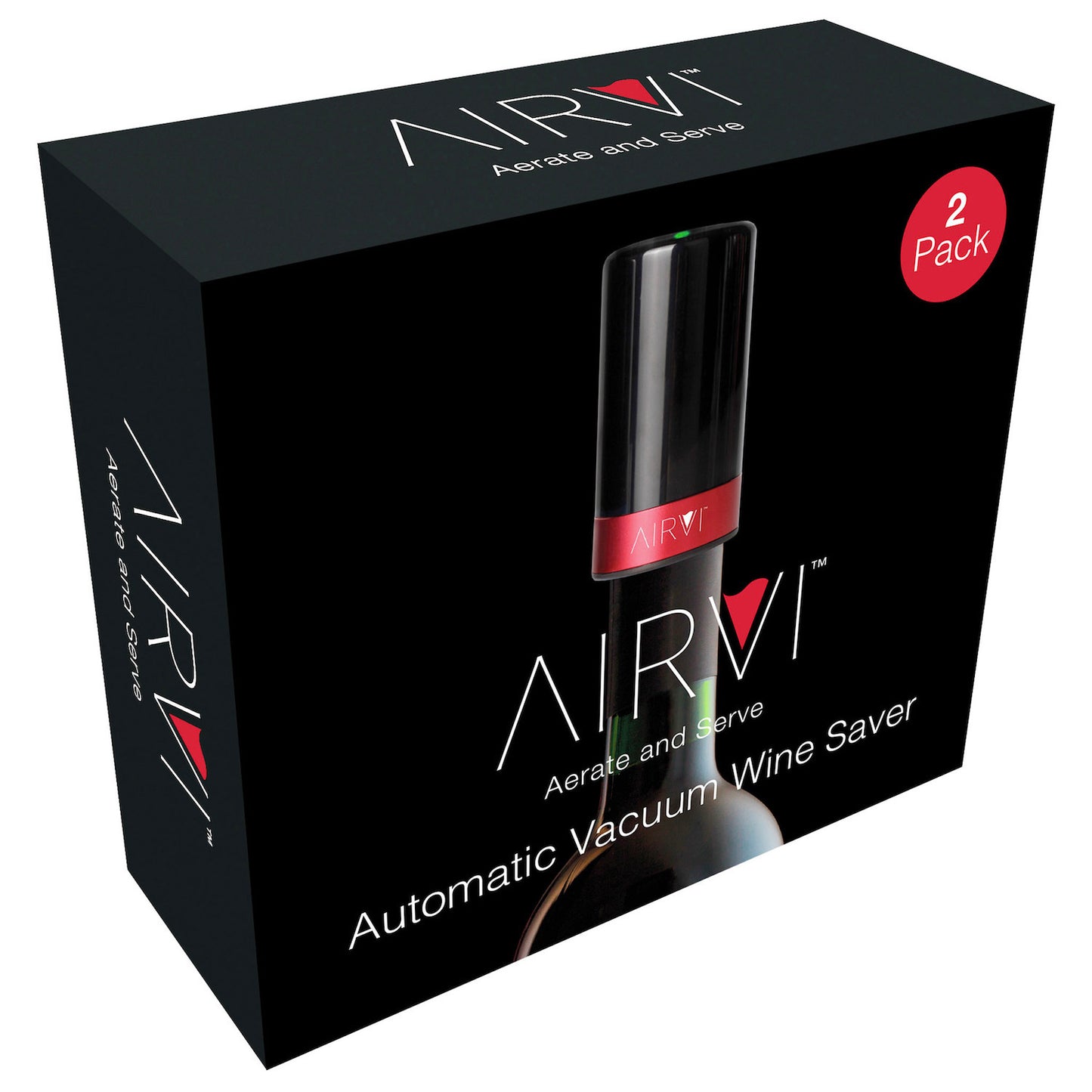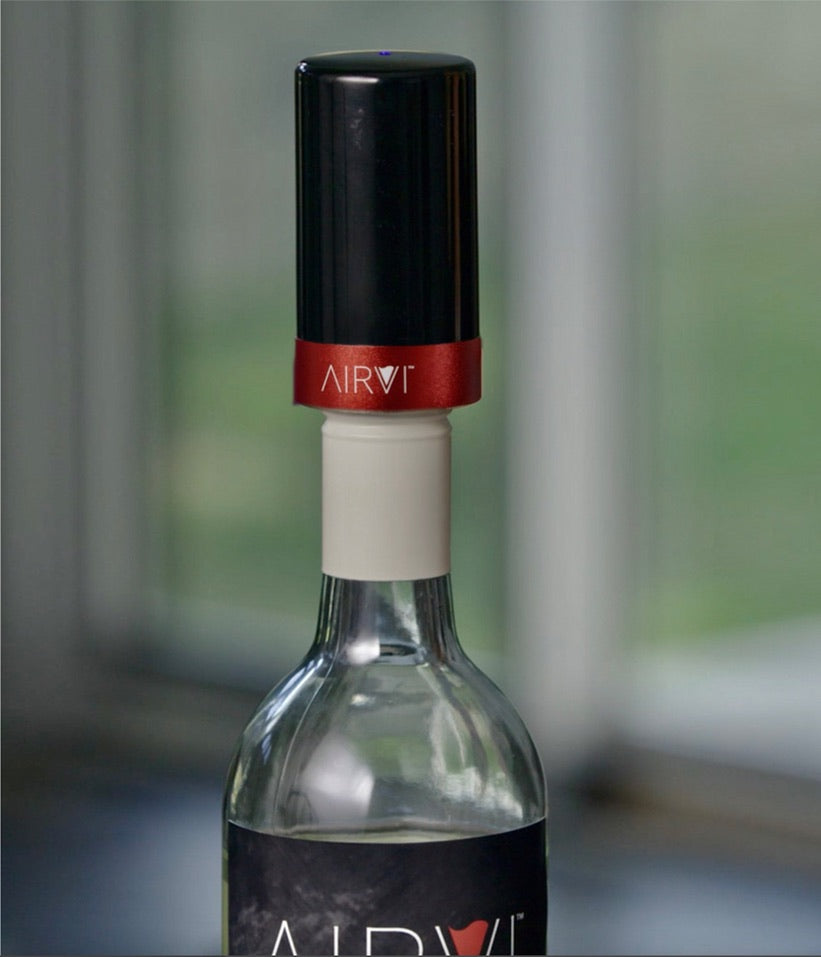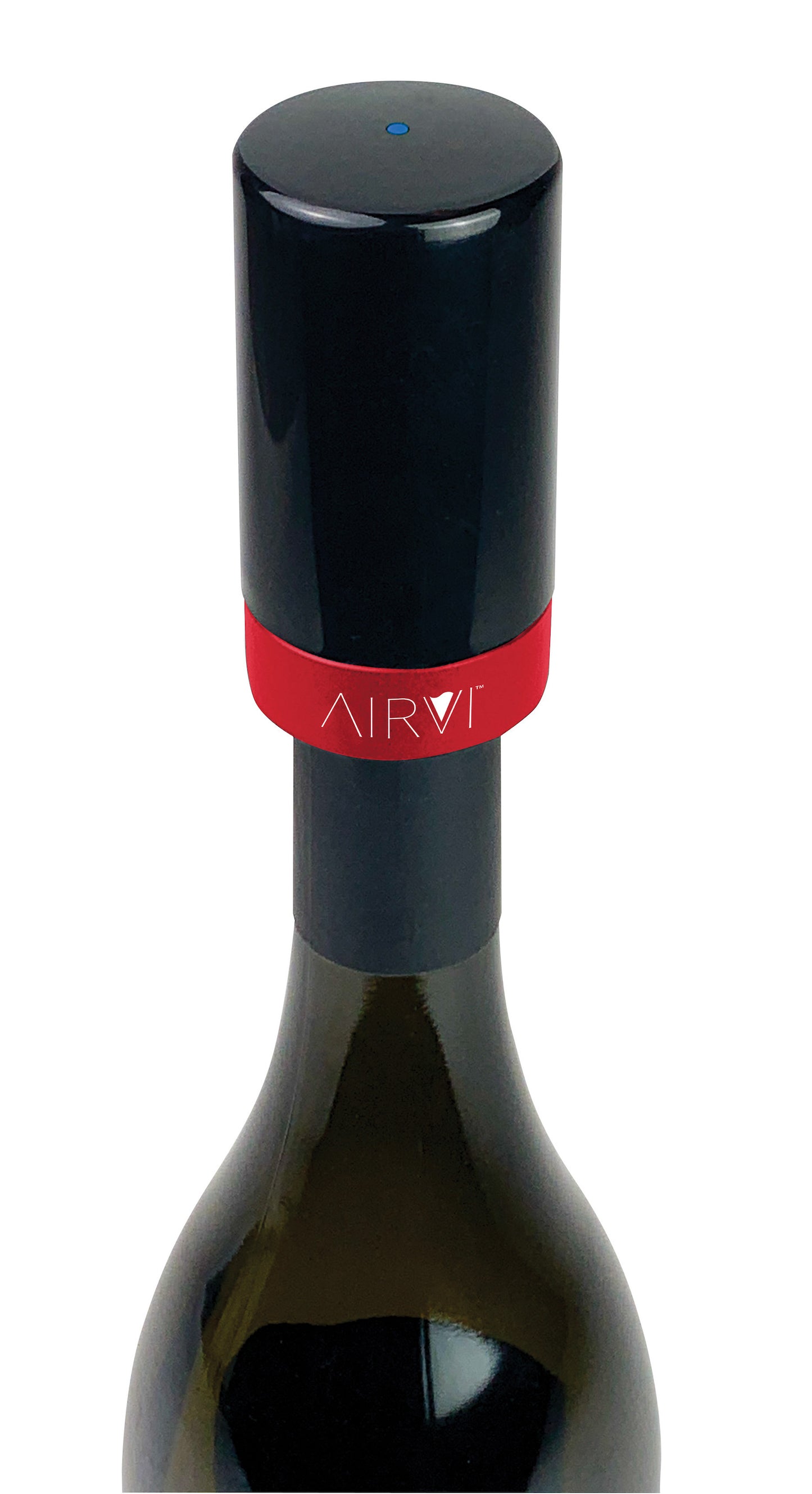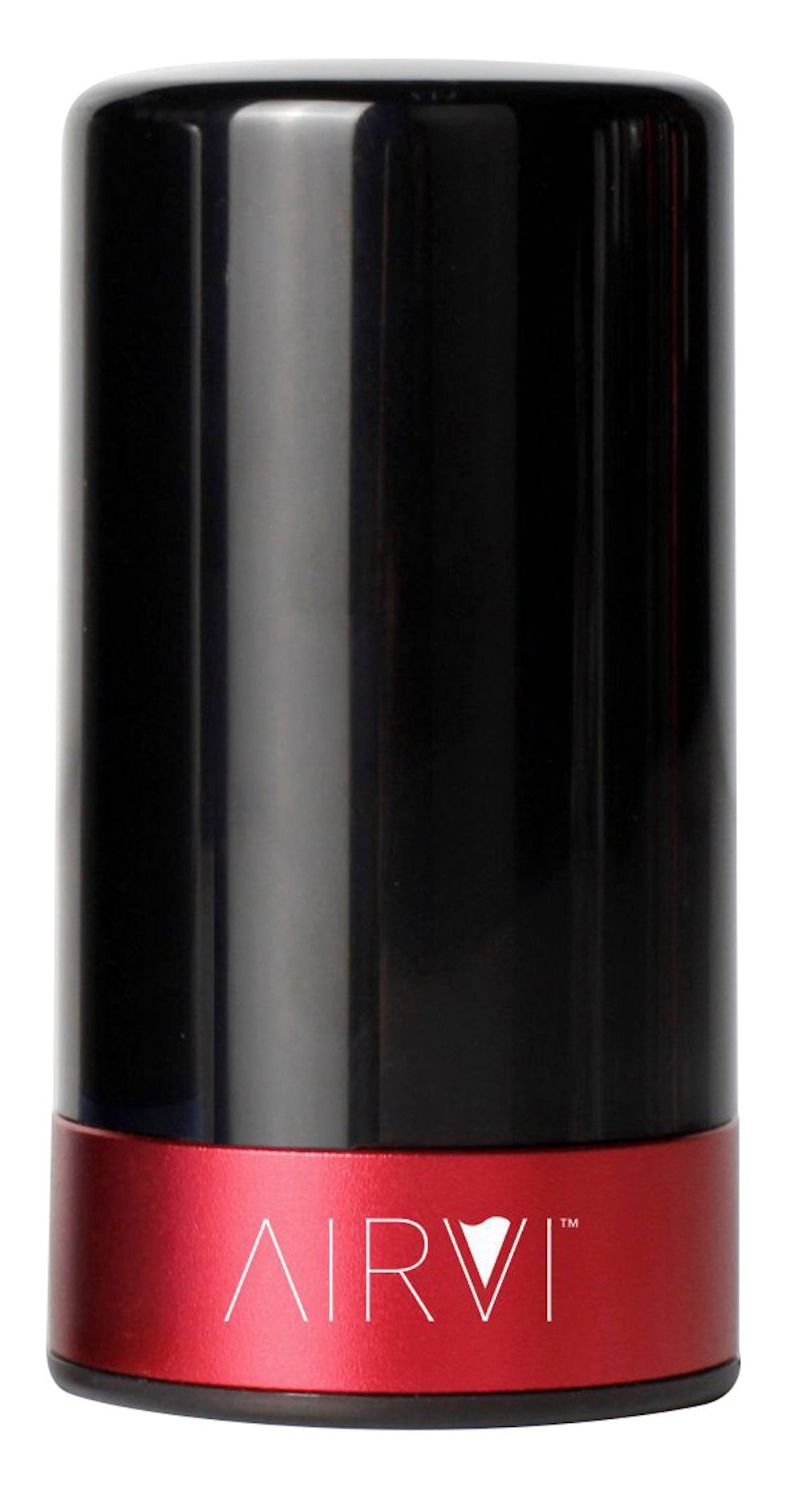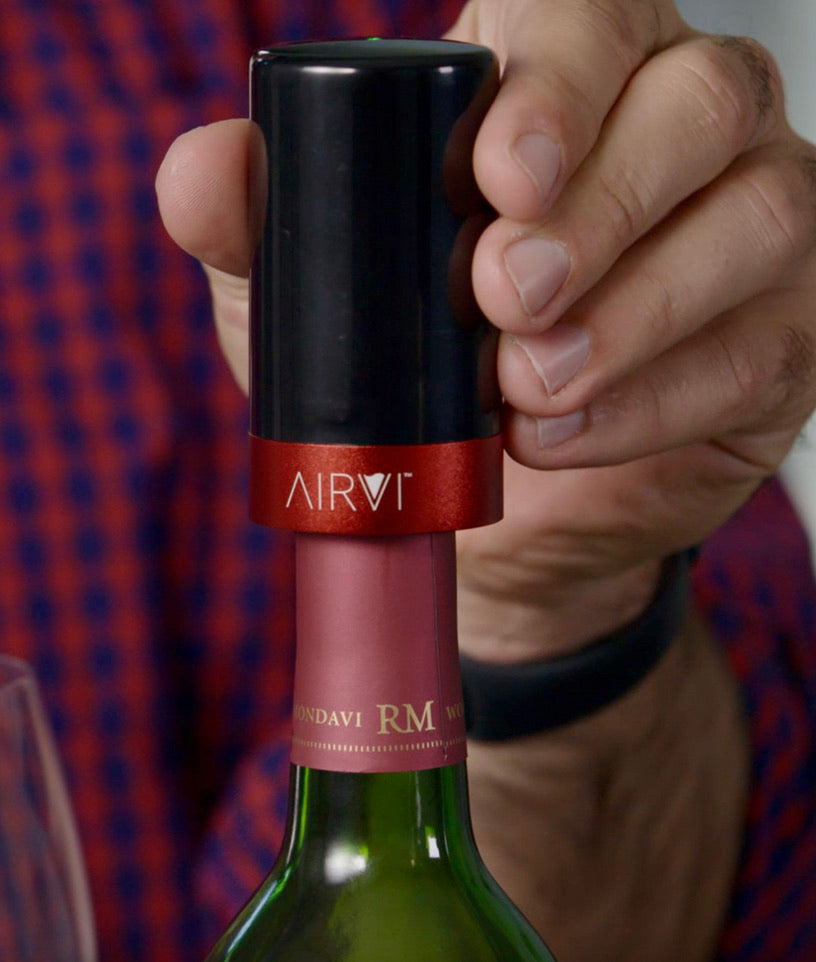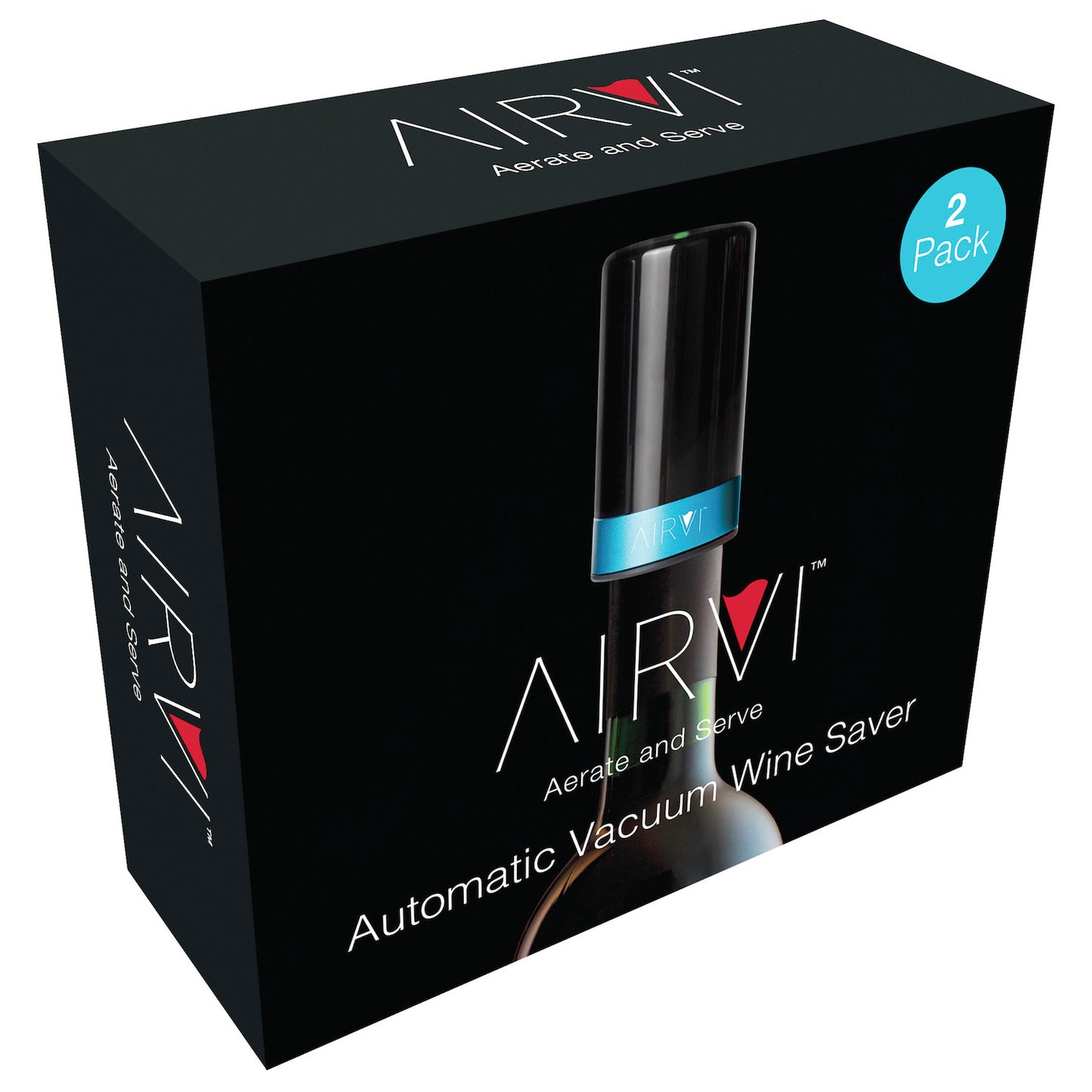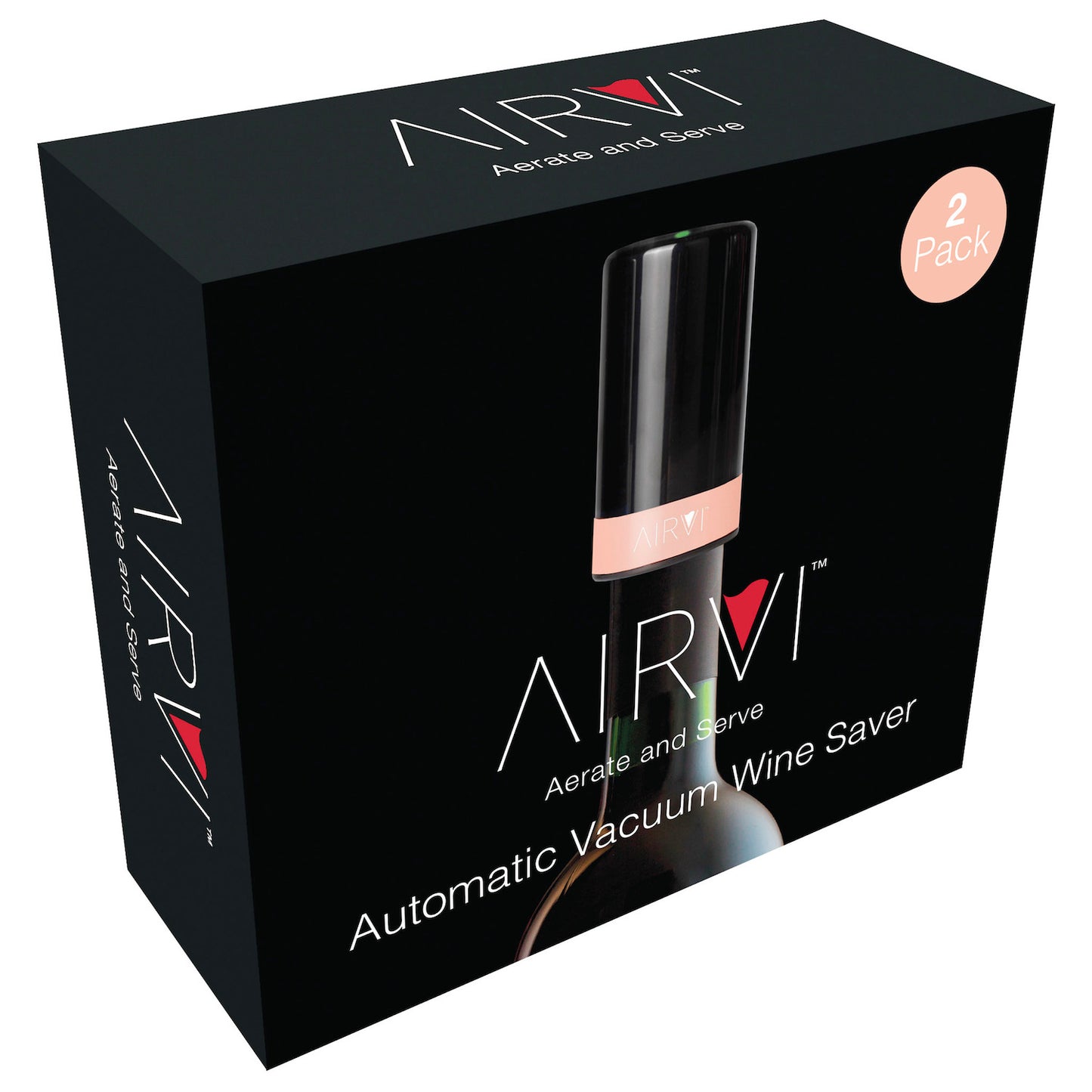 Hi, I'm HoustonCurlz and you're impersonating me
You've impersonated all the reviews in this site... what a coincidence that they were all done on the same date. If you are going to impersonate me (and other customers), at least send me replacements you claim to have sent me. My legitimate post is in Amazon, NOT here. Just shameful!
Doesn't work on screw off top bottles
Works great on most corked bottles, but not on screw off tops! I wish they would make one for screw off tops, because many gray wine makers are moving to that. Still, I love the way it works on most bottles!
Great Gift Idea
Clever and easy to use; elevates a bottle of wine as a hostess gift for the holidays. I'm also using it for those hard to buy for on my list... tying it to their favorite bottle of wine!
No longer wasting wine and saving money!
I was excited to get this product as with the holidays coming and people stopping over I am always opening a white and a red but there is always some left over and it never stayed long. Now I am not wasting wine and saving money! I love the way it works automatically so I don't need to worry. I got the silver it looks classy! Thinking about these for gifts for y sisters who also entertain a lot!
Almost 5 Stars
I'm very excited about this product. I want something that will help preserve the two bottles of wine that we open and want to preserve for more than two or three days. One of the devices might be defected because it is constantly airing out the oxygen; I have had to change the batteries three times since I made this purchase. I contacted the AirVi team and they helped me replace it! Awesome company, great people to buy from.